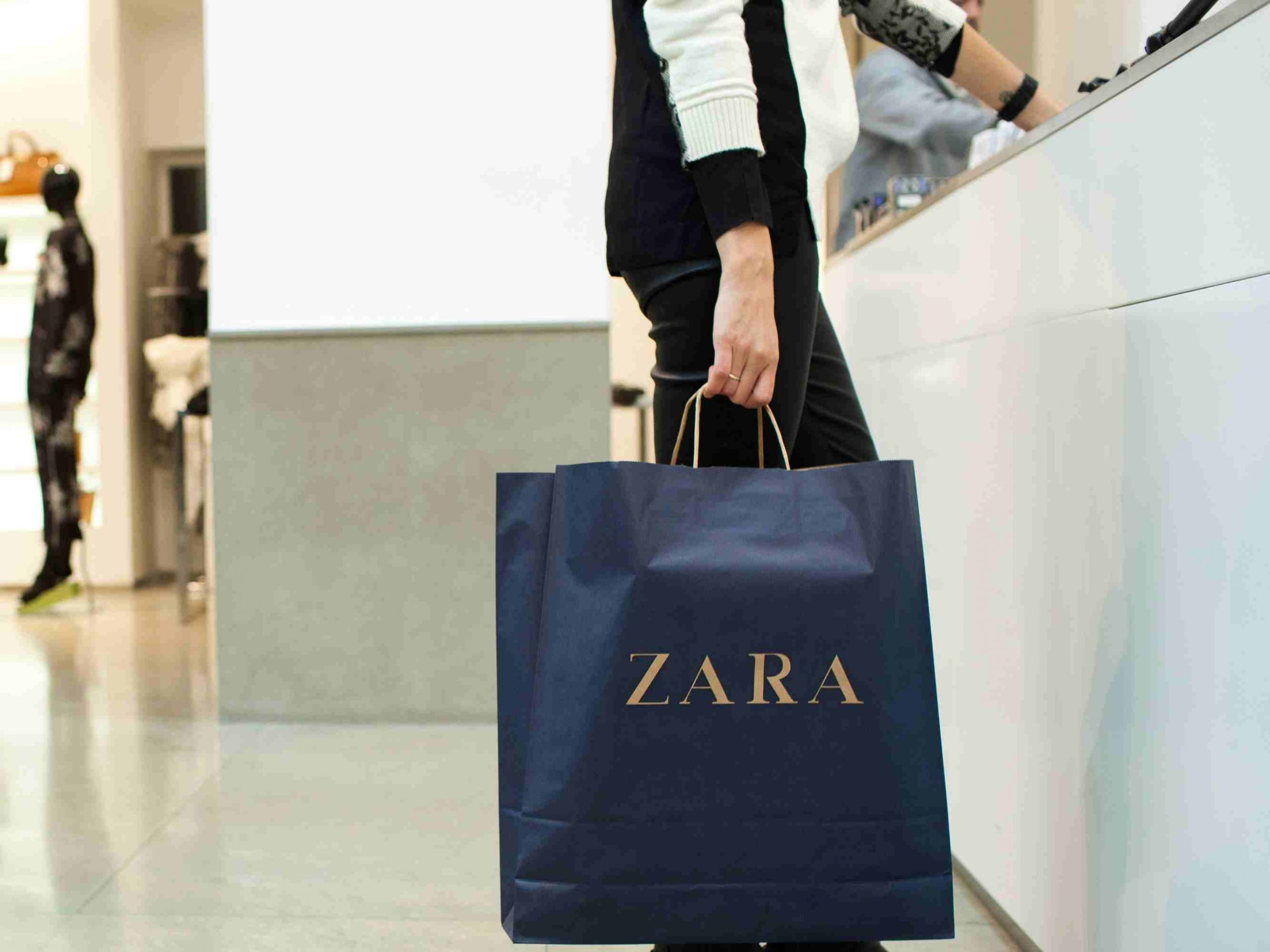 By: Aiman Imran
If I could shop from one clothing store from the rest of my life it would be Zara. No other store matches the trends that Zara bring up for every upcoming season. From garments to accessories Zara has got all you need. Whether you're headed to parties ,  office or at a coffee shop Zara is the place to shop!
They offer a variety of high quality products at affordable prices. For 2021, the store is bringing  some very cool sweaters, dresses, shirts, accessories and more. You name the trend and they have it, from puff sleeves to square toe they cover all the latest trends.
Best thing about Zara is that they have always stocked with every item we have seen worn by our favorite bloggers and celebrities.
If you are wanting to treat yourself to something new, make sure you look through what's in my cart this year.
Long Knit Coat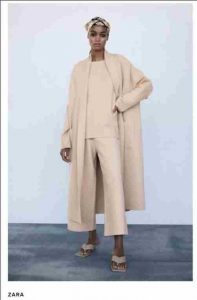 Everyone has been obsessed with long coats this year. These long coats  gives you the perfect winter look. You can pair these long coats with jeans
Mock Neck Knit sweater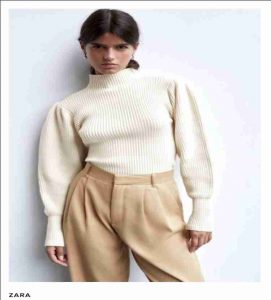 There are so many mock neck sweaters on Zara right now, however this one is one my favorite. Mock necks always gives winter vibes. It can be paired with bell bottoms or straight pants.
Organza crop top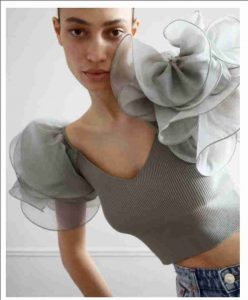 This season, its all about sleeve drama. The trend doesn't have to be loud! So you all can try this neutral shade top by pairing it with high waist jeans.
Ribbed Arm Warmer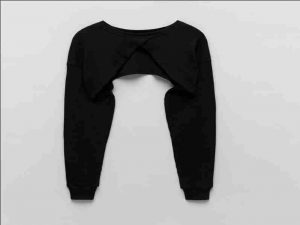 It's a round neck arm warmer with long sleeves, to make you feel warm in winters. It can be paired with any of your summer top too.
Faux Leather Straight Leg Pants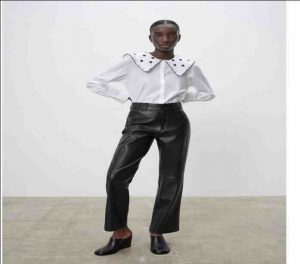 It's a high waisted pants with five pockets, straight leg, pronounced seam detail with Front zip and closure to give you a chic yet elegant look.