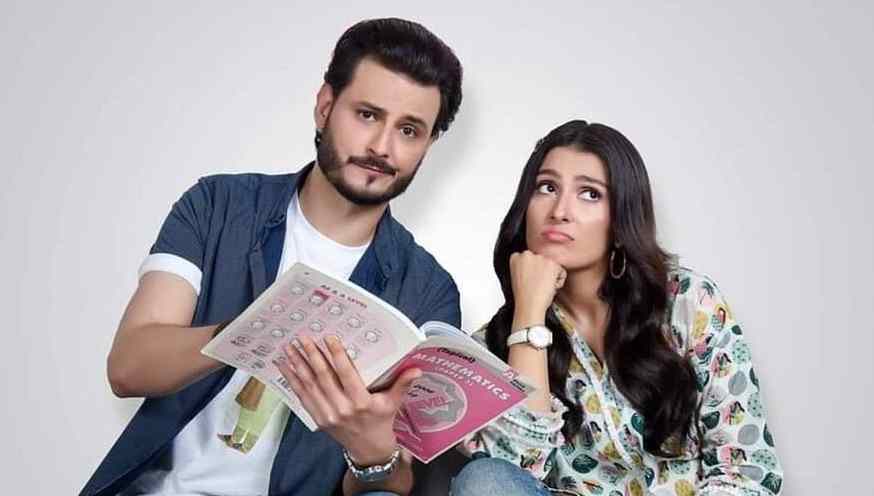 It's been quite a while Pakistan came across a fun and light hearted drama serial aired on Ramazan, but not letting our hopes die down anytime soon, HUM is back with yet another rom-com you surely wouldn't want to miss out!
Starring Ayeza Khan, Osman Khalid Butt and Arsalan Naseer, we're here talking about one of the most trending drama Chupke Chupke, which is simply winning hearts all over Pakistan. But there are still a few who are not engaged to this perfectly executed season and here's why we're here to give you 5 major reasons to watch this unforgettable drama of the year!
Flawless Acting One Cannot Deny!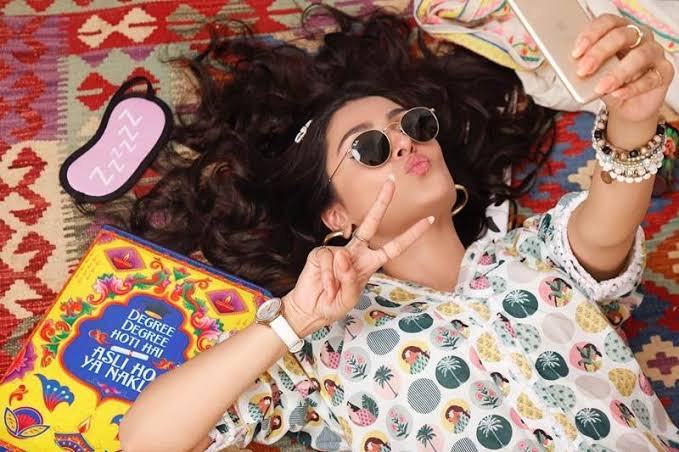 While watching Chupke Chupke, it seems the actors are not acting but in fact they're so perfectly inclined to the scene and script that it almost looks real. They are so natural that you forget whether you are watching a drama or a real-life story. What's more interesting is seeing our favourite social media influencer Arsalan Naseer who had hidden his acting skills all this time until not that is! Entertaining us from his YouTube channel for years, he is finally out and about acting flawlessly with leads like Ayeza and Osman and must we say that there isn't an inch of a difference we'd want to see in their acting.
The Bromance Every Boy Wants: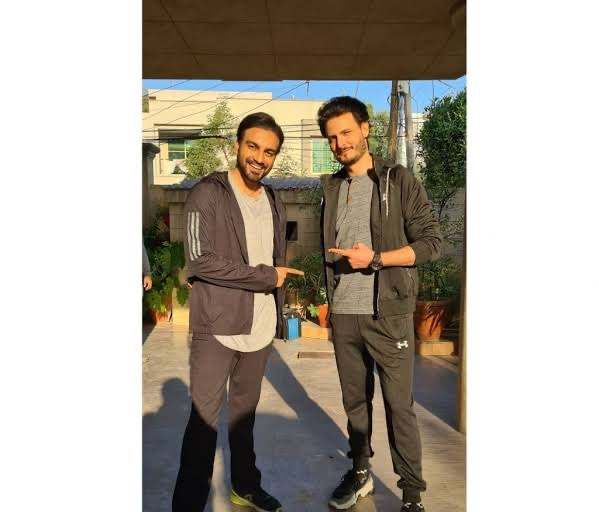 Regardless of any family feud, there's always a bond shared between cousins and like any other family story, we here see two cousins 'Hadi and Fazi' sharing the best bromance moments. They share a lovable bond that we love to see in their scenes. Nonetheless, Osman Khalid Butt and Arsalan Naseer are one of the finest actors we have come across and we love the bond the duo have together.
The Family that Conspires Together, Stand Together: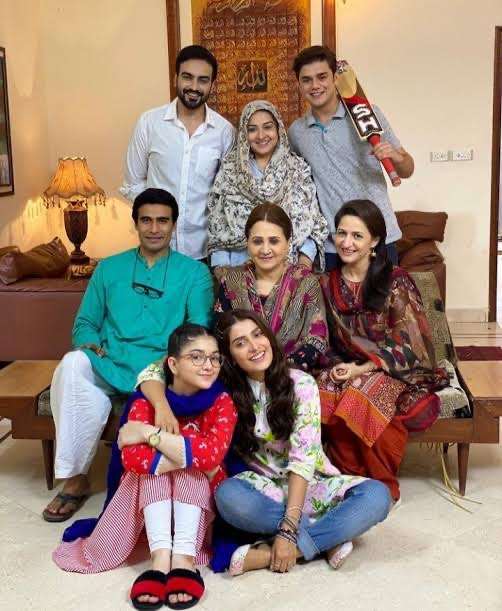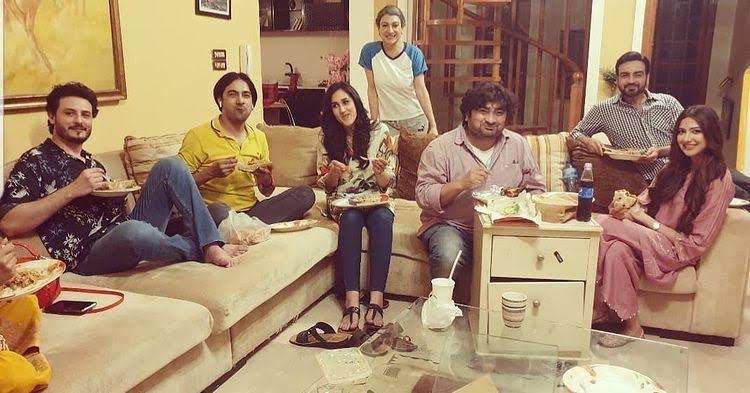 In every Pakistani drama, we see family conspiracies that destroy the whole family. Be it is the conspiracies of Saas-Bahu or women over men, everything is so depressing. However the family conspiracies in Chupke Chupke give us a good laugh. And these conspiracies lead to the entertaining aspect of the drama.
Soft & Entertaining Love Story That We Need: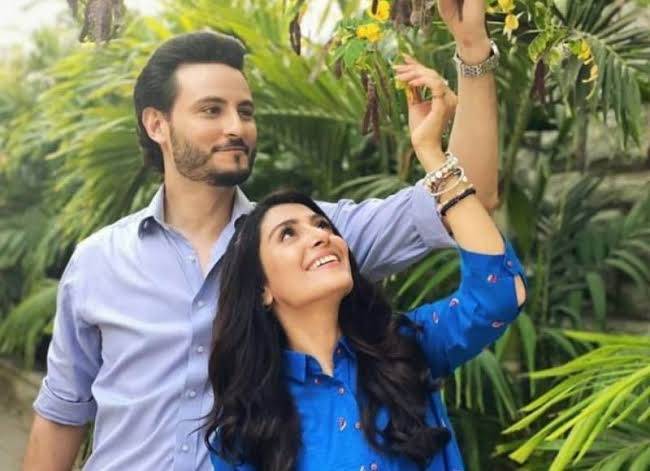 The love stories in Chupke Chupke are focused on two couples particularly but the best part of these two relations are the fact that they are naturally plotted and we are sure that they will be memorable for a long time. We are excited to see how the love story of Meenu and Fazi will develop as they are shown to have completely different personalities from one another.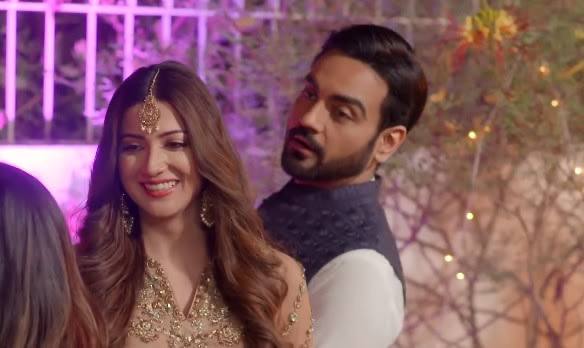 Ok the other hand, the love story of Hadi and Mishi is also adorable. Both men are waiting for their dream life partners and the plot is building up to an love story progress.
The Cast & Characters: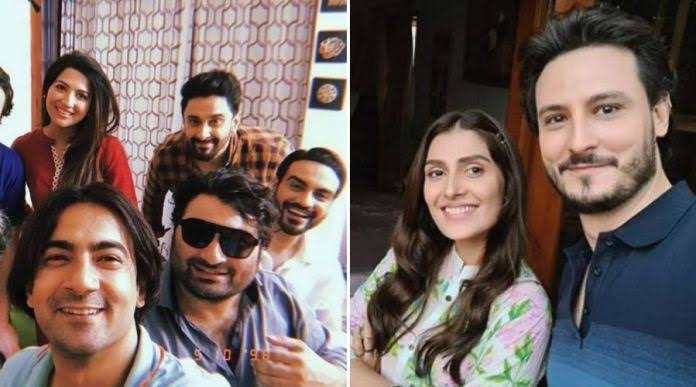 Everyone in Chupke Chupke is performing their roles brilliantly. Even the young actors (Waleed and Mirchi) are doing a remarkable job. Every character is entertaining in a their own character, and ye best part is that they don't have to act it out loud in order to catch the attention of the viewers. The storyline is soft, funny and interesting; and the credits go out to the writer and director of this brilliant season – Saima Akram and Danish Nawaz. Every family member is given a role with its own special outcome that'll surely stay back in memory for a long time.
This is definitely a realistic approach to normal happy families of Pakistan where ups and down go side by side.
Sooo…if you are NOT watching Chupke Chupke, you are missing out on a good watch. It is exactly the kind of dose, that you need after a long hectic day.
Here's what the fans have to say about the rom-com and this will surely make you binge watch all the previous episodes at one go, as you carry on with the recent airing on HUM TV.
'himmat kaise hui meri mrs ko cherni ki' I AM HERE FOR THIS HUSBAND WIFE DRAMA #ChupkeChupke pic.twitter.com/N0a9pVAusD

— peanut.⁷ (@__doldrums_) April 28, 2021
"aur jo unhon me beizzati ki hai 'apki mrs' ki?"
"kya keh diya 'meri mrs' ko?"
they have already accepted each other as husband and wife. iss scene ne feels ka niagara falls karwa k rakh diya. i'm not getting over this anytime soon.😭🥺💗#ChupkeChupke pic.twitter.com/eKiKL0pw7x

— s⁷ (@shizaahahaa) April 27, 2021
Brothers r the real super heroes of sisters.❤
hadi is so protective for meenu.#ChupkeChupke#ChupkeyChupkey pic.twitter.com/rlh6tSMRqL

— 🦋___𝚂___🦋🇵🇰 (@yawwr_Q_btaon) April 27, 2021
These two scenes have my whole heart🤧❤

The PROGRESSION in them from" Ustad g & Nikami" to "Meri Mrs & Mery Husband "🤧#ChupkeChupke 。 #Feenu pic.twitter.com/Cs5hrFwV7q

— PERI KIZI ♡ (@PARILikePEARL) April 28, 2021
Their story is a treat to watch!❤#ChupkeChupke pic.twitter.com/rIW3m3C3tq

— Tahreem🌸 (@tweetsbytahreem) April 24, 2021
they don't deserve you Miskeen bhai 🤧#ChupkeChupke pic.twitter.com/C4BasiZNf1

— Rabiya. (@rabiyaisamess) April 24, 2021
Can't even explain in words how much happiness this show is giving me 🥺 #ChupkeChupke pic.twitter.com/3jhKBbU9jq

— 𝙕𝙖𝙧𝙖⁷🌙 (@zxxm_creationss) April 25, 2021
And finally the tweet tat explains it all in a few lines:
Chupke Chupke is not just a show. It's a lifestyle. It's something that easily made its way into the hearts of millions. It's something that has also extended our daily vocabulary. Thank you for this one. 😂♥️#ChupkeChupke pic.twitter.com/iSvAcO6ivB

— Salika (@Serene_Sarcasm) April 25, 2021
So what are you waiting for? Go and binge watch those previous episodes and get along with the rest of Pakistan in watching one of the finest rom-coms today!