As PM Imran Khan sends his condolences to the families who lost their loves ones and assistance to those in need attached below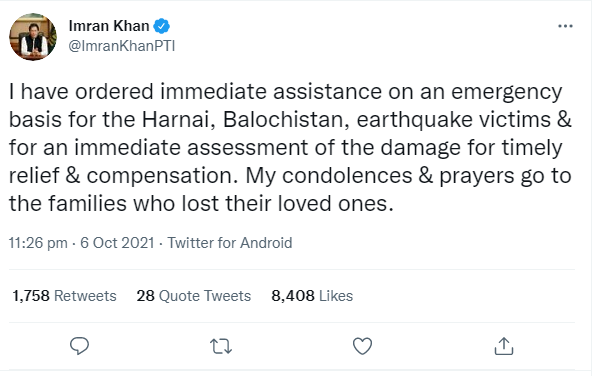 A while ago, Balochistan was hit by an earthquake with the magnitude of 5.9 as measured which was felt around 3:15 am today, around 20 people passed away during this while above 300 are severely injured. The citizens started to recite verses from the Quran and also did everything possible to rescue themselves from the areas which were badly effected as the aftershocks were present in many areas of Balochistan for an ample amount of time.
People also started to rush towards the Civil Hospital Quetta on emergency basis to treat the ones injured which is why the staff and doctors were abruptly recalled.