In the very recent pictures shared by Nida Yasir with her son on his birthday, people started to make negative comments and treated the kid like no other than a joke… why? Because his hair length..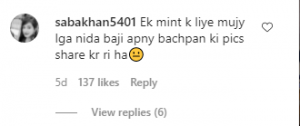 Yes, exactly that. We are bashing a poor 7 year old kid for growing his hair longer than usually boys do? Did we also bash Brad Pitt, Christian Bale, Harry Styles, Shah Rukh Khan, and Zayn Malik? We adored them, we loved their hair, we created fashion out of their look and half of the population of Pakistan started to follow them while it became a trend. Here we are, exactly the same nation who's calling a young 7 year old Balaaj Yasir a girl because of his hairstyle and traumatizing the child by making emojis of laughter and vomit..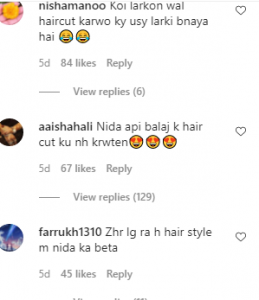 Ofcourse, a mother has to get angry. Wouldn't you?
View this post on Instagram