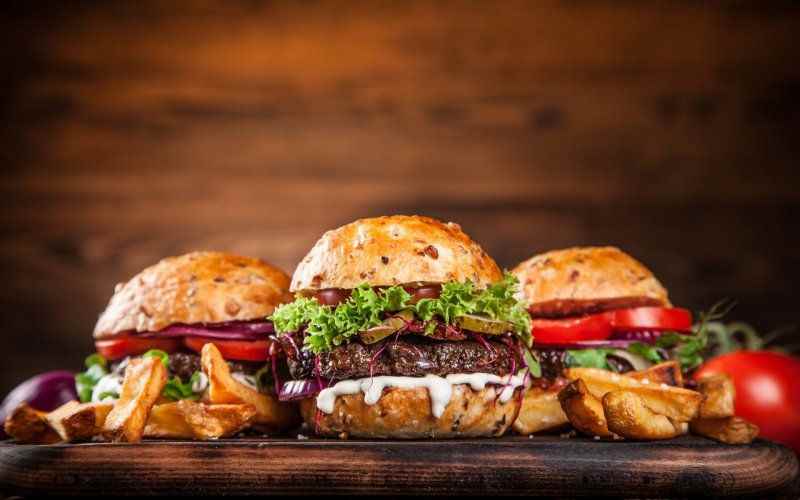 The idea of fast food in Karachi has been thriving for many years. Burger is one the most in-demand fast food in this city. The first thing that comes in our mind when thinking of burgers are those juiciest and meatiest bites. Such types of thoughts are common when your fast food cravings are on top. So, to satiate your hunger in such a situation is to run in search for burgers in Karachi.
So to make your burger hunt a bit easier, we have listed down few of the most popular burger joints in Karachi.
THE BURGER SHACK
The burger shake is a ground-breaking of burger-making in Pakistan. It aims to provide premium quality fast food, without the heavy price tags. Give it a try and give your taste buds all that they deserve as they offers a wide range of beef and chicken burgers.
The Burger Shack, ever since its beginning, has been providing a tasty twist to the concept of gourmet burgers in Karachi. In the following years it has become one of the fastest growing burger joints in Karachi.
Their menu contains a wide variety of beef and chicken burgers. Shack Original, Shack Full House, Chipotle Crunch and Smokey Crunch are some of their bestselling burgers. So to taste it the minimum cost you have to pay is PKR 300.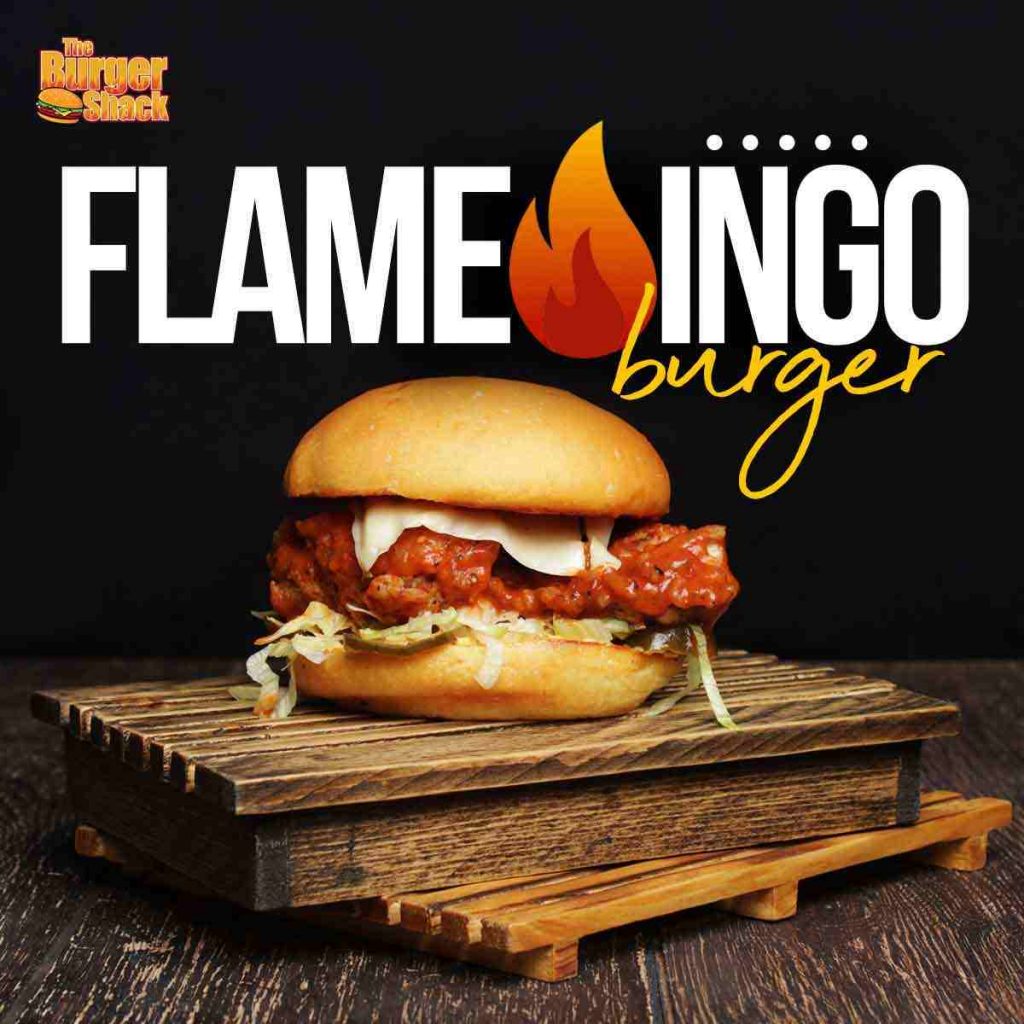 OH MY GRILL
Oh My Grill offers highly personalized burgers. Which so many options it is impossible to decide which one is accurately the best of them all. It's especially is that it serves charcoal grilled patties.
This popular burger joint started its operations back in 2014 and since growing rapidly. If you are someone who is looking for a no-frills, unquestionably decadent burger handcrafted with the best ingredients, "Oh My Grill" might just become your favorite. So there must try burgers are Grilled Dijon Chicken, Spicy Gourmet and Double Mushroom Melt. The starting price of their burgers is as low as PKR 330. You can also check their menu online and get your order delivered at your doorstep.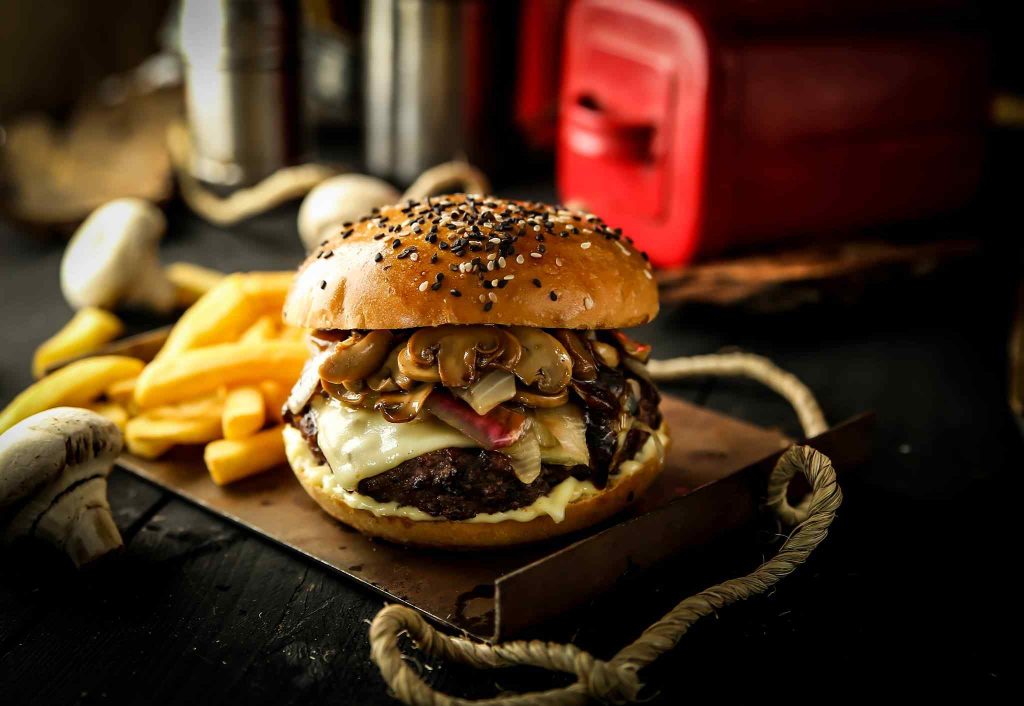 THE SAUCE BURGER CAFÉ
The Sauce is another very popular spot to find burgers in Karachi offering smashed fresh ground beef and fried marinated chicken. Not just this, they also offer potomatoes a unique way of serving fries with various toppings.
If you are in hunt for cafes serving you a wonderful range of burgers in Karachi, then you should also have a look at The Sauce Burger Café. This burger joint is located in Sindhi Muslim Cooperative Housing Society (SMCHS) Karachi with a neat and cheerful environment with an eye-catching theme of orange and white.
They serves both chicken and beef burgers. So the burgers you need to try are Melt Town, Kicker, Jackpot, Rockstar and Rebellion. With a starting price of PKR 450, getting a tasty burger from this eatery wouldn't be too hefty on your pocket. They also offer delivery service, yet, there are some areas where they don't operate, so make sure to confirm this over the phone.
BURGER O'CLOCK
Craving for a burger is an unusual time, not an issue. Burger O'clock is here for you to satiate your hunger. Whether you prefer a light or a mighty burger their wide range of Classic, Extreme and Stuffed burgers are here to satisfy all sort of eaters. Not just this, if you are a healthy eaters and wish to stay away from the extra calories, so their Protein Style Burger is especially designed for you.
Burger O'Clock offers a wide range of meaty and delicious gourmet burgers in Karachi. The environment and feel of this restaurant is enriched by a retro-style seating arrangement set against a color theme of black, yellow and white.
There must try burgers are Muscle, Classic, Extreme, Premium, Stuffed and Value are the types of the burgers served at Burger O'Clock according to their menu. The minimum price that you could pay to enjoy their value burger is PKR 279.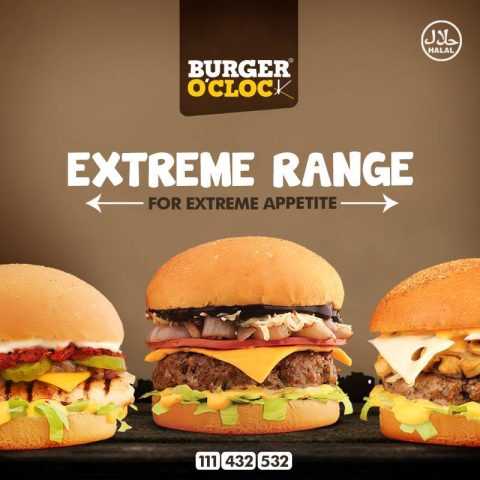 BIG THICK BURGERZ
This burger joint offers tender, juicy and delicious burgers with exclusive charcoal grilled burgers menu. Later, they also introduced delicious and juicy crunchy burgers with a supreme taste to fulfil the growing demand of crunchy burgers. This makes them stand out among others as they are 100% charcoal grilled that allows most of the oil to drain into the grill pit leaving a healthier, delicious and a juicy patty with a smoky flavor to consume. Moreover, their chicken burgers typically have fillets marinated with crispy and delicious coating.
So some of their famous burgers are Little Dangerous, Texan Style, Boston Grill, Most Wanted and Arizona Crunchy. The lowest you can pay is PKR 300 to enjoy a satisfactory treat from Big Thick Burgerz. Of course, this burger joint in Karachi also gets your order delivered to your home.