Mustafa Qureshi is a veteran Pakistani film and television actor and acted in more than 600 movies, in Urdu, Punjabi and Sindhi languages. He is best remembered for playing the antagonist Noori Natt in the iconic movie Maula Jatt, which became his trademark and he went on to adapt similar roles for many years to come.
Recently Mustafa Qureshi spoke about the love he received from the  Bollywood actor Dharmendra, he even told that Dharam Ji  imitated his iconic character Noori Nath from the blockbuster Punjabi film Moula Jatt.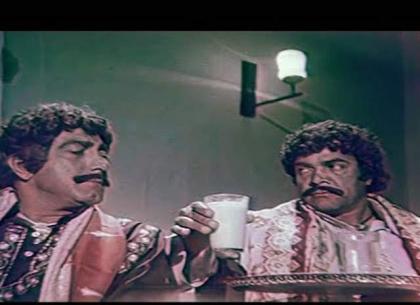 Talking about it he said, "I was in London when I got a phone from a fan who talked to me in Noori Nath's accent, also he urged to meet me, he said, "You will come to meet me or should I come to meet you"_[in Noori Nath's accent], I was astonished and asked if who is he, he then revealed to me that he's Dharmendra". Mustafa Qureshi said that he had never met Dharmendra before.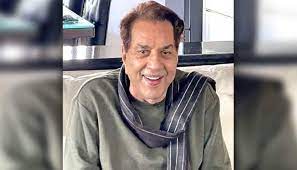 "We had a lengthy encounter," Mustafa Qureshi recalled. "I went to his home in London, and he hugged me again and again." We chatted for hours, and he told me about how they used to watch Pakistani movies in India and try to create their iconic characters, but they never succeeded. Sunny Deol and Bobby Deol also came to meet Mustafa Qureshi during his meeting, according to Mustafa Qureshi. Mustafa Qureshi only had good things to say about Dharmendra, the great actor.