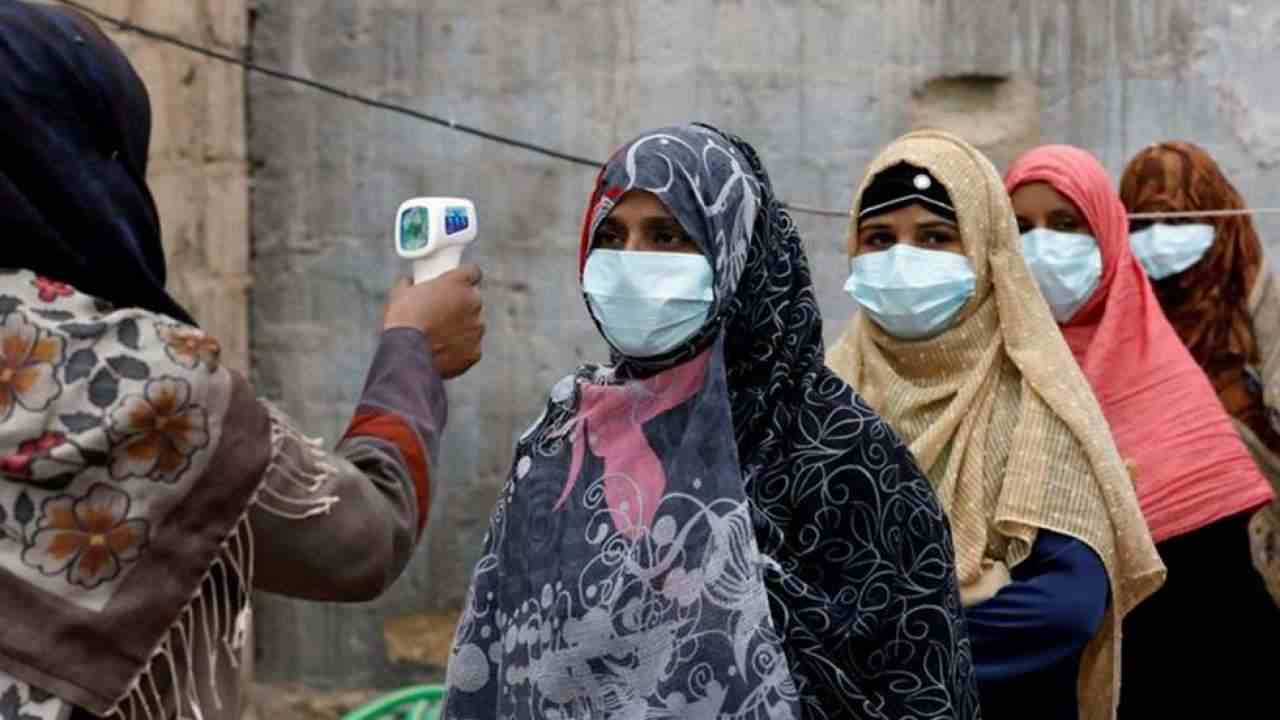 The current covid-19 crisis in India
The recent Covid crisis in India has taken a major toll on the country and its impact has been quite evident. The last 4 days have been a rollercoaster and our neighboring country is bearing the brunt of this pandemic. How did this situation escalate into something that is now out of control?
Around a week ago, devotees had gathered around to celebrate and offer prayers for a religious festival. The Kumbh Mela is a popular festival celebrated 4 times in 12 years and commemorates the memory of pilgrimage between the four rivers in India. Devotees gather to purify themselves of their sins by cleansing themselves with the water from these rivers.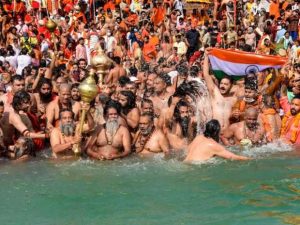 This year's event hosted millions of people and no SOPS were being implemented, hence, it led to serious consequences that the country is dealing with at the moment. There were around 265,000 cases recorded in a single day which is quite alarming and like the Covid-19 impact in the USA. With a total population is around 1.37 billion people, there have been more than 3000 deaths per day which is twice as high, ten times more than what they have experienced throughout the year and the toll within India keeps rising. With over a record of 400,000 cases, India's total count has passed over 16 million. These cases have crossed the number that recorded in the USA. The situation has escalated and the whole world is watching the country with helplessness. Families have been distraught and facing extreme adversities due to the disorganized management of this crisis within India.
The collapse of the Indian healthcare system
With the surge in cases and no proper health care system that can accommodate the rising number of people affected by this deadly virus, India's health care system has suffered, and this dangerous infection has taken a toll. There have been several reports where a patient is unable to receive immediate care or attention as there is a lack of supplies such as vaccines, hospital beds as well as oxygen. Frontline workers are spending day and night trying to stabilize the situation but due to the carelessness presented, many individuals and families are now suffering and experiencing an extreme impact of Covid-19 with a higher infection rate and lower anti-body resistance.
Who is Faisal Edhi and what is his role?
Faisal Edhi is the son of Abdul Sattar Edhi, who was a humanitarian activist and had dedicated his entire life towards human welfare ensuring that everything's taken care of. After his death, his son Faisal Edhi took over and carried his father's legacy. Due to the spread of Covid-19 in India, Faisal Edhi was the only person from Pakistan to take a stand and send a fleet of 50 ambulances from Edhi Foundation to this country that was facing an extreme outbreak of this virus and tried to contribute towards improving the situation.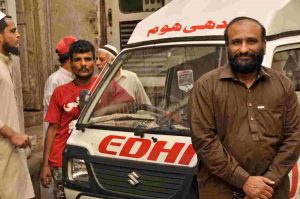 He undertook the role to help the country in crisis and lend supplies while extending their support towards them. The foundation asked for no help from India and contributed towards their medical expenses, food, supplies as well as aid for the families affected. Although there have been quite a few misunderstandings between the two countries, Pakistani welfare activist, Faisal Edhi did not hesitate once in extending his support to our neighboring country and brothers in need. He also proceeded to write a letter to PM Modi where he stated his concern for the current situation in India and offered to send 50 ambulances from his fleet to be able to assist them and tackle the ongoing situation with more efficiency and also let them know that we are always here to stand by them during this entire crisis, keeping all of our differences aside for the sake of humanity.
This Covid-19 situation has overwhelmed the healthcare system and truly left an impact. During times like these, a helping hand is always welcomed. Many Indians tweeted notes of thankyou towards the Edhi Foundation and Faisal Edhi for this gesture. Furthermore, Prime Minister Imran Khan also expressed his solidarity for the affected people and stated that both the countries must stand together and fight this global challenge that we all have been facing. Our heart goes out to the people in India facing this crisis. May they overcome this difficult time and get back to normal.