ST London, one of the renowned and highly recognized international color cosmetics brands, has revealed Zara Noor Abbas Siddiqui as the face of the brand.
Zara Noor Abbas Siddiqui, the daughter of an excellent actor Asma Abbas and niece of legendary actor Bushra Ansari, is a TV and film actress who debuted with drama serial Dharkan in 2016, followed by projects like Khamoshi, Chhalawa and PareyHut Luv, hence joining a growing list of actors who are making their mark in the entertainment industry.
Zara is known for leading a fearless life and has proved her worth in the industry with her impeccable style, acting skills, and ethical work values, which makes her the best choice for ST London's latest campaign, Owning Your Look. ST London needed a strong and confident celebrity who could represent the brand's persona in the best possible way, and what better choice there was other than Zara Noor Abbas Siddiqui?
The renowned actress announced last week – via a post on Instagram – that she has signed on as the new brand ambassador of ST London. She also praised the brand's efforts in promoting inclusivity and empowerment in the post. The announcement was met with joy by Zara's fans and well-wishers from the fraternity, who claimed that they were excited to see what ST London has to offer this time.
A similar announcement was made by the brand on its social media handles, including Instagram and Facebook. As per sources, the campaign's first leg has gone live on digital, with extensive PR and on-ground branding support, followed by a full burst on ATL.
ST London has always advocated for empowerment and owning your signature look. The brand encourages women to embrace their flaws as they are what makes every woman unique. The brand is the first choice for those who believe in its vision to help women stand out in a world where they are heavily criticized and have to face people who are constantly trying to bring them down.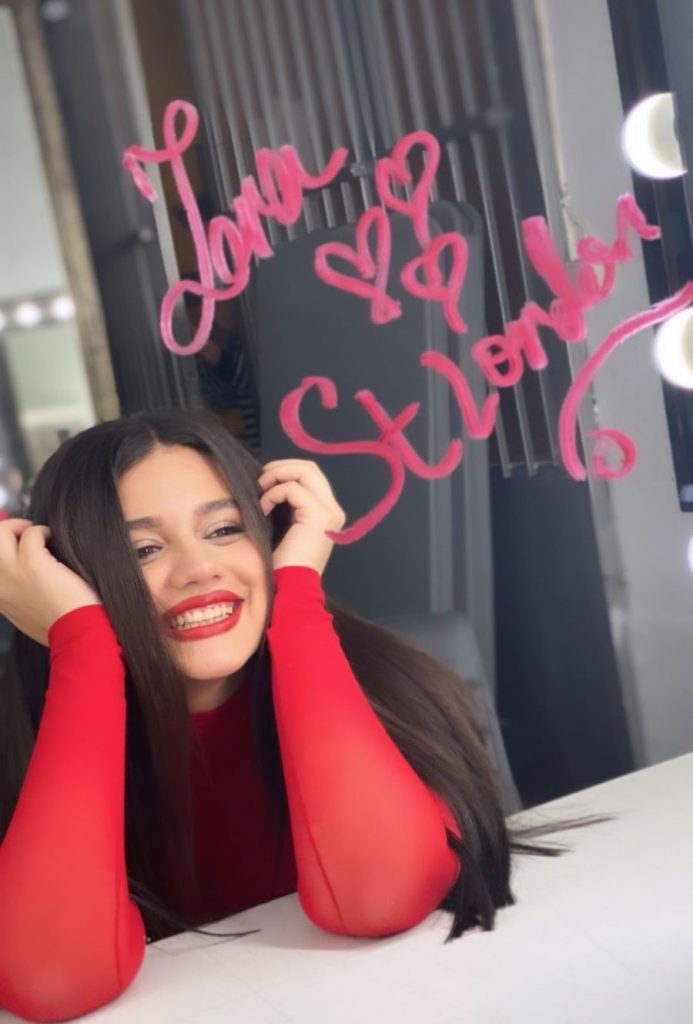 ST London's philosophy is that no matter what is happening around you, never let any circumstance or person steal your limelight! The brand believes Zara Noor Abbas Siddiqui is the perfect choice for representing its philosophy, as she belongs to a family of beauty with brains who have been known to lead the showbiz industry for years and have never been afraid of speaking their mind.
This collaboration between Zara Noor Abbas Siddiqui and ST London has stirred a new wave of revolution in the color cosmetic industry of Pakistan, which was much needed at this point. We hope that the actress will be able to do justice to ST London's latest #OwnYourLook campaign.