Celebrity singer, Bilal Saeed was seen in a recent video in which we saw the singer punched and slapped a man and a woman while being surrounded by the Dolphin Force in Lahore.The video was made by  Bilal Saeed neighbors outside his house and the view was quite clear.
According to sources , boy in the  video was Bilals own brother and the woman was his sister-in-law. The fight took place due to a disagreement between the brothers which lead to a physical abuse.
And Bilal Saeed has issued a statement on facebook.
People still finds this incident very unacceptable.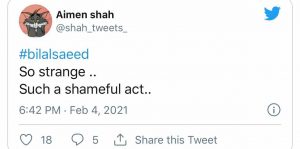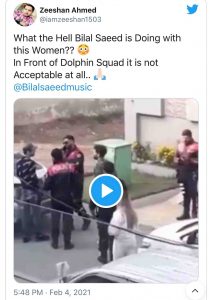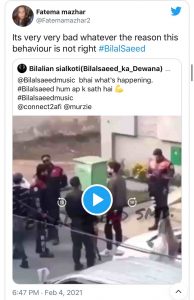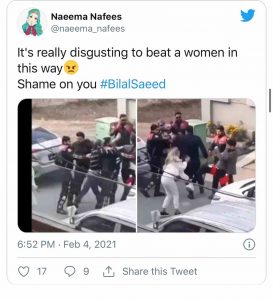 We Did not expect this from Bilal!! Whatever was the reason, he should not have behaved like that especially with the woman. We hope they solve their personal issues soon however Bilal's kick seems pretty violent.