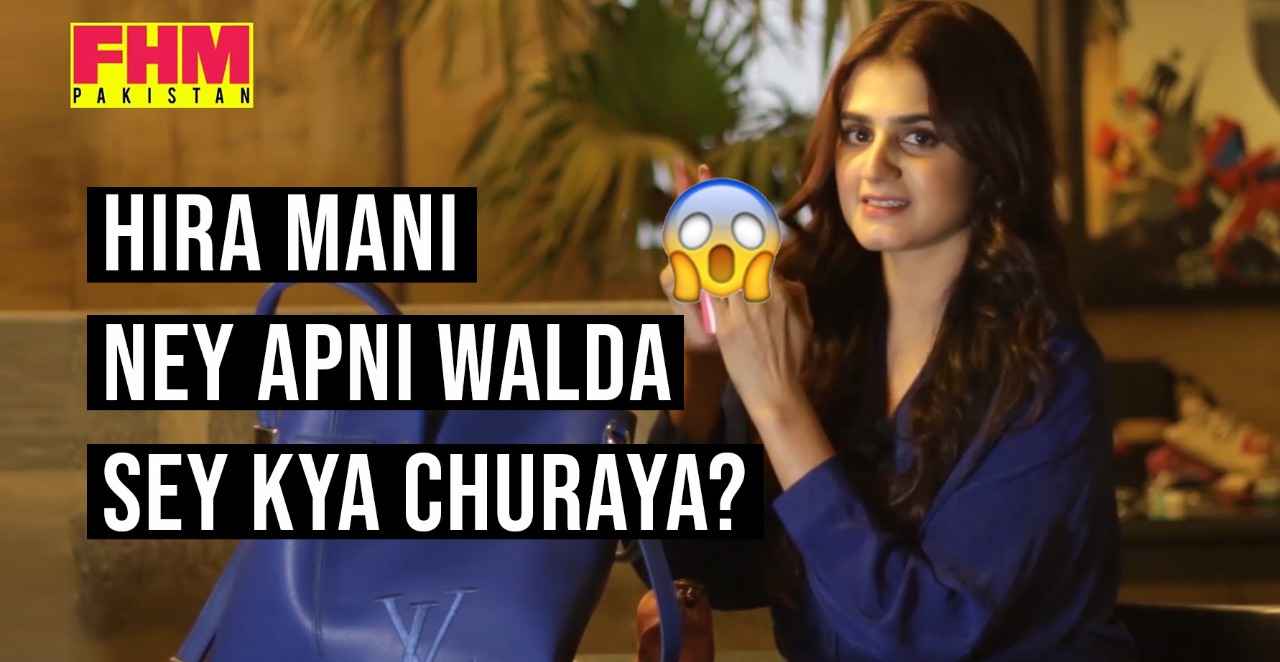 Hira Mani gets on board with us and talks about the things she carries with herself on a day to day basis.
Let's dissect this 'What's in by bag' segment with Hira Mani on FHM Pakistan.
The video starts with Hira being surprised at the inspection of her bag. She shows the audience the jewelry she carries with herself for shoots and ofcourse her essential make up.
Moreover, it's good to see her carrying sunblock which she says is "sasta and tikao" meaning cheap and useful!
Her bag contained miscellaneous items like her hands free, moisturizer, perfume and her highlighter. I mean who doesn't like a good glow.
Funny story, her highlighter palette is empty, and she tells us how her make-up artists hates that and keeps telling her to throw it away.
We find that Hira Mani carries a shampoo bottle that she stole from her mom! Ironically, the bottle doesn't even contain the same shampoo in it and she was apologetic to her mom for stealing her shampoo. I mean, it'
She also thanks herself for not carrying diapers and milk bottles on that day because I mean, that would have been a hilarious element for FHMS viewers to enjoy.