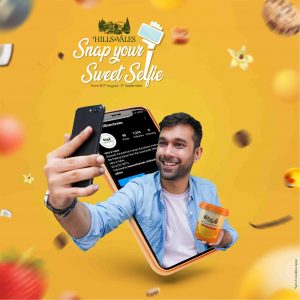 Imagine winning a super cool smartphone along with many other gift hampers and cash vouchers with just a click of a selfie! Sounds like a dream, right?
Well, House of Samrah's ice cream brand, Hills and Vales is here to make your dreams come true! With just one click, you can get the chance to win a Samsung smartphone along with gift hampers and Naheed.pk shopping vouchers every day.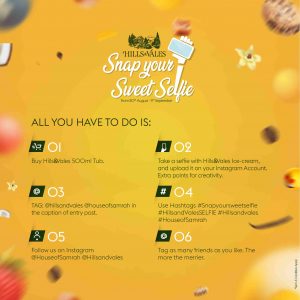 All you have to do to qualify for the challenge is follow a few simple steps. Get any Hills and Vales 500ml ice cream tub available in 12 Regular and 4 Low Fat Low Sugar Flavors from your nearest leading supermarket, and get your selfie game on! The more creative and aesthetic-looking your selfie is, the better chances you have of winning.
Upload your selfie on Instagram, tag @hillsandvales and @houseofsamrah and use the hashtags #Snapyoursweetselfie, #HillsandValesSELFIE, #Hillsandvales, and #HouseofSamrah. Follow their Instagram accounts and tag as many friends as you like.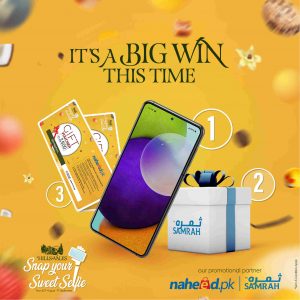 The Snap Your Sweet Selfie Contest ends on the 5th of September. So don't miss out on your chance to win big with Hills and Vales.