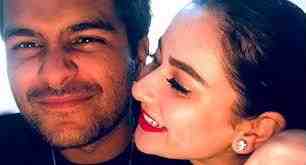 Asim Azhar along with Young Stunners dropped another super hit song 'yaad', the 2021 heartbreak anthem. 
The song 'yaad' is trending #3 on YouTube and has gained 1.7 million views in just 6 days. Pakistanis are simply loving the track and many of them believe that the song is especially for Asim's rumored ex-girlfriend "Hania Aamir".
For many years, Asim's fans believed that the singer was dating Pakistani actress Hania Aamir, however, it all came to an end when the Ishqiya actress "friend-zoned" him.
Moreover, after the new song "Yaad" people got curious to know if Asim has written this song for Hania or not.
Wthat do you all think about this song?