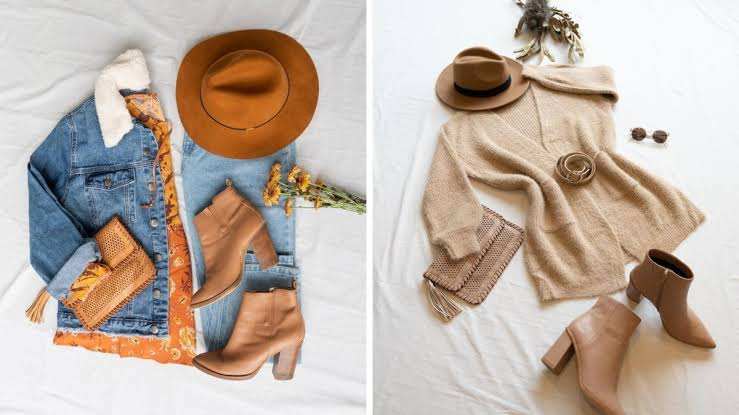 Sometimes it becomes really difficult to follow the perfect trends and style yourself in a perfectly in a daily routine. For girls, where everyone knows how moody they are, managing to stay perfect elegant is not easy. Today, styling yourself according to the trends has become a challenge where people judgements can easily be passed has become a difficult thing to carry.
Elegancy is one important part when it comes to a girl. It's a beauty how one carries herself. Hence carrying a style with elegancy is challenging. The way you dress up shows your choices as well as taste. According to one research the better you look, the better you feel. One who looks better and he knows that have a different level of confidence and that confidence is important more than anything.
If we particularly talk about colors. It has one big part in styling. As we know, the color changes according to the seasons. Basics are though all time in colors. But other than those research on this can be done according to the situation.
For settling an amazing wardrobe, the first thing that should be done is know the themes you want to set which may include colors as well. The choices you make is a reflection of yourself. Few likes basic colors where as other follows colorful theme. Discover a style which is suitable and also should be approachable. The style depends upon the following things.
What

to

wear

!
Your dressing sense depicts your personality. The way you carry yourself is important in order to show the real you. First thing that matters is the way you dress up and the outlook that comes out matters. You are recognized from what you wear because no one knows you when they first meet. They judge you from your dressing and the way you speak. Also dressed up according to the place and event is necessary for instance. The office clothes should be formal whereas casual look can be carried in casual places. Colors plays very vital role in this subject.
Fitness

matters!
Your overall look matters because it is a summary of who you are. Fitness has a big concern with your looks. If you are fit you obviously will love everything you try on yourself. There are so many advantages if we follow our daily fitness and workout routine. It makes us stronger not only physically but also mentally. Fitness involves plenty of things, one of the most important is our health which is directly proportional to our health. The more we take of our health the more we are healthy. Talking about our mental health, one will automatically feel better. Stay active and workout everyday will make a better you.
Accessories you

wear

!
Not only clothes, but also the accessories we wear or matching's we make completes our outlook in many ways. For instance, girls usually wear heels with formals and flats with casuals. There is a quote, judge people from their shoes, it will give a better review of them.
Other than shoes, our accessories which includes bags and jewelry also matters. This makes us look presentable. The adore we use also plays a very important rule in the personality. Smell good it makes your personality boost. Make a pleasant hairdo which suit you. Pastel colors are always in no matter what season it is. Specially for the lunch it works amazingly. Your makeup should always be according to the time and occasion. Carry bags as color of your shoes rather than your dress. If you have nothing to wear as a jewelry, you can add a watch.
Other than all this physical appearance things. We need to learn our physical appearance matter but parallels the inner you also matter. First of all, the positivity amongst us should be present in all situations no matter what issue it would be. Secondly, your attitude towards everything should be humble and down to earth. Always inspires yourself first and then others. This is a policy of being strong minded and controlled. We need to try that how can we make our personality noticeable everywhere. Trust people around you limitedly not everyone is always trust worthy. Be clear with your voice that should be reachable for people around you. You should be nonjudgmental but on the other be aware of the people that can cause hatred. These are the few point that can make us fit physically and mentally.