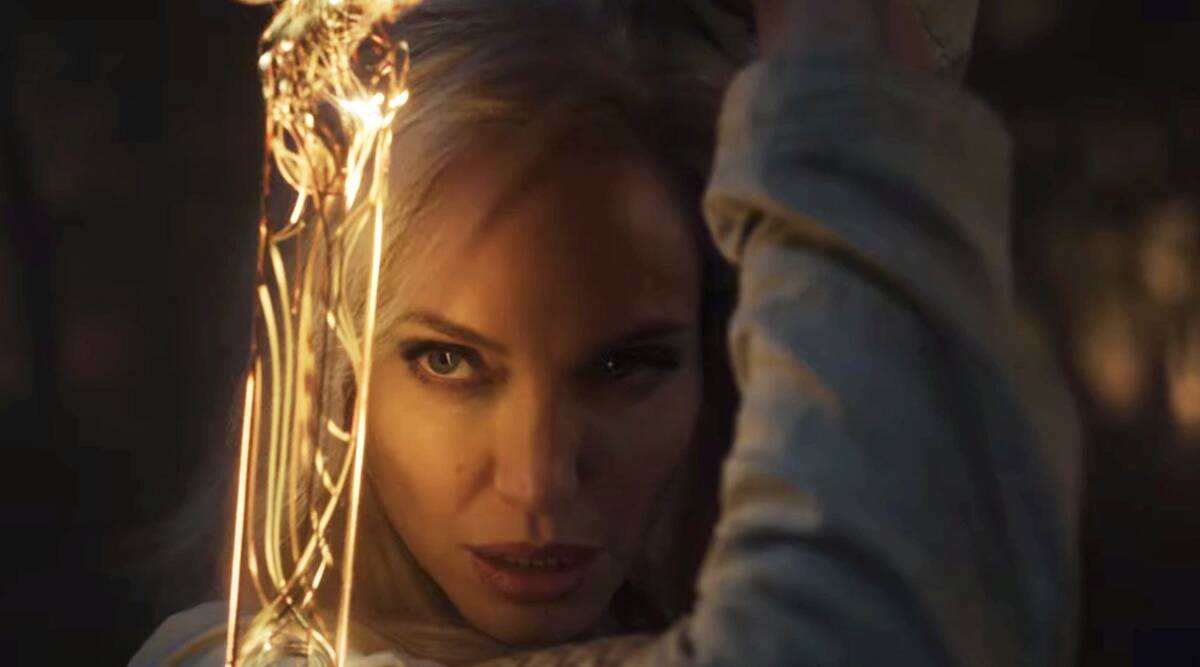 On this Monday, May 3, Marvel Studios, a renowned superhero filmmaker, announced the release dates and titles of its Phase four films. A three minute special video was shared by the studio to give a sneak peek into what fans should anticipate in the coming months and years. In the short clip, we can see the first look at MCU's Eternals, which brings together stars like Angelina Jolie, Salma Hayek, Gemma Chan, Richard Madden and Kumail Nanjiani.
MARVEL HYPE UP THE EXCITEMENT FOR 10 UPCOMING FILMS
Marvel raise the spirits of superhero fans to return to theatres and display full support for cinemas which are badly affected by the pandemic. In the three-minute-long trailer Marvel films displayed Black Widow, Eternals and a Black Panther sequel. The footage of the new films which is directed by Oscar-winner Chloe Zhao, has previously released the trailer of Black Video and the first Asian superhero film Xiang Chi and the Legend of the Ten Rings.
The production house made the viewer's feel they are a part of the big MCU family by displaying clips of fans reacting to the decisive battle scene in Avengers: Endgame in April 2019 from inside a theatre.
A LITTLE SNEAK PEEK INTO ETERNALS
But the video also gives the first glimpse of Marvel Cinematic Studios' film Eternal, which will be released in November 2021.
It gave fans a glimpse of the actor Angelina Jolie in superhero avatar and carrying a sword, where she is seen sporting blonde locks and was even seen using a blade. The Eternals' sneak peek includes Hayek on a horse wearing a cowgirl suit.
The new team of superheroes, Eternals, of the Marvel Universe, ancient creatures that have been living covertly on Earth for thousands of years.
As a result of the Avengers and Game events, these heroes have come together to fight against deviants, the oldest enemy of humanity.
The film is able to capture some of the climaxes of Marvel's older films, such as the Avengers assembly in Avengers Endgame.
Following are the release dates of Marvel Phase 4 movies:
July 9, 2021: Black Widow (Also coming to Disney+ premium access.)
September 3, 2021: Shang-Chi and the Legend of the Ten Rings
November 5, 2021: Eternals
December 17, 2021: Spider-Man: No Way Home
March 25, 2022: Doctor Strange in the Multiverse of Madness
May 6, 2022: Thor: Love and Thunder
July 8, 2022: Black Panther: Wakanda Forever
November 11, 2022: The Marvels (Captain Marvel 2)
February 17, 2023: Ant-Man and the Wasp: Quantumania
May 5, 2023: Guardians of the Galaxy: Vol. 3
There is also a blue logo at the end of the video that is not named and it probably points to Fantastic 4.