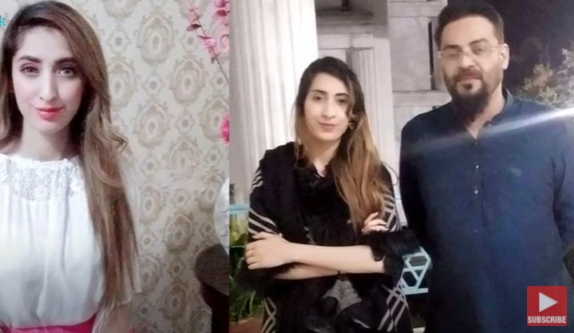 Model and Actor Haniya Khan claims to be the third wife of Amir Liaquat. A new young model and actress who worked in few roles in dramas make revelations that she is the third wife of Amir Liaquat.
she makes a video and shared screenshots of his messages and pictures with Amir Liaquat. She said, that I am from a poor background and the daughter of a driver, and Amir Liaquat cheated on her and his wife Tuba Amir did magic on her and destroyed her career. she said my family and Amir Liaquat agreed on our marriage but his wife Tuba did some Magic and destroyed the relationship with Amir Liaquat .Amir Liaquat on the other hand has not responded to any of these accusations or claims from the model.
She didnt shared any proof of marriage and she just have pictures and messages with Amir Liaquat but she have pictures with other celebrities as well.
Amir Liaquat Got Married second time in 2018 to Syeda Tuba Amir and in 2020 he divorced his first wife Syeda Bushra Iqbal.