Just like famous actresses out there we have famous actors too. One such actor who has won the hearts of billions is Ranveer Singh. Not only does he do a commendable job at acting but is a very loving and caring partner. He has shown immense love to Deepika through out and deep down we want a partner like him who isn't scared to express his love anywhere!
Talking about Ranveer he is a fashion icon who makes bold choices and wears things aware from the norm. He is a youth icon and every time he was filmed, he had different and difficult characters but Ranveer has never once failed at his job!
Be it him playing the role of Peshwa Bajirao, Ram, Gully boy, Alauddin Khilji to Bitto Sharma and Kapil Dev he has always walked an extra mile to give his fans a record-breaking movie with stellar performance.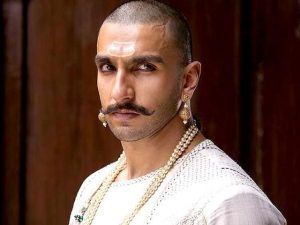 Ranveer played the role of Peshwa Bajirao. He told the media that it would take eight hours of training everyday for the role he was assigned. The rehearsals included several hours of physical training to horse riding to verbal training which included learning the accent. He also isolated himself in a hotel room for a week so that he could understand his character deeply. Rather than wearing a cap he went bald for his character. Such is the hard work carried out by actors to deliver award winning movies. He said that this movie took almost a year and it was like playing gamble. If people liked it, it would be a box-office hit otherwise the cost was too heavy to pay and all efforts would've gone in vain.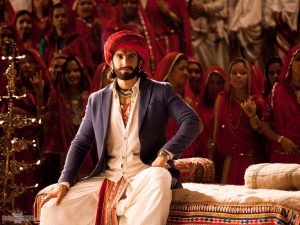 He was assigned to play the role of Ram in Goliyon ki raseela Ram leela in which he had to learn and speak in Gujarati language. For this character he had to have a very physically fit body and he underwent hard core diet plan to achieve a structured body. This was all important especially for the song in the movie and the actor told in one of his interviews that it was worth it.
Through Gully boy he won the hearts of millions throughout the globe. He was assigned to be a street rapper in the movie and according to some sources he went on a train full of real-life rappers so that he could bring out the depth of the character. He took up months of training to bring out the real essence of the character. Ranveer stated that his character was relatively different from other movies and it was fun filled journey.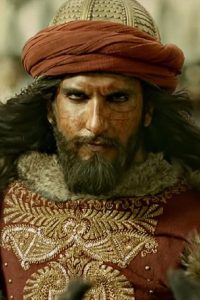 His performance as Alaudin Khilji left us all speechless. From his dresses, to makeup to the way he delivered speech and danced was out-class. One of his best performances so far. The way he prepared for the character left everyone amused. Apparently, he locked himself up for 20-21 days as he stated that it was difficult to grasp that level of ambition, greed, darkness and manipulativeness. Not just that he worked on his appearance, his voice and worked with dedication to passion to truly bring the character to live. I was beyond amazed at his performance.
Ranveer is all set to play his role as a cricketer Kapil Dev in a movie. He told the world that he lived with the cricketer physically to observe him and learn more about him at a deeper personal level. He wanted to pick up his habits and traits for the character. The movie released previous month and we are all waiting to see his performance in the movie once again.