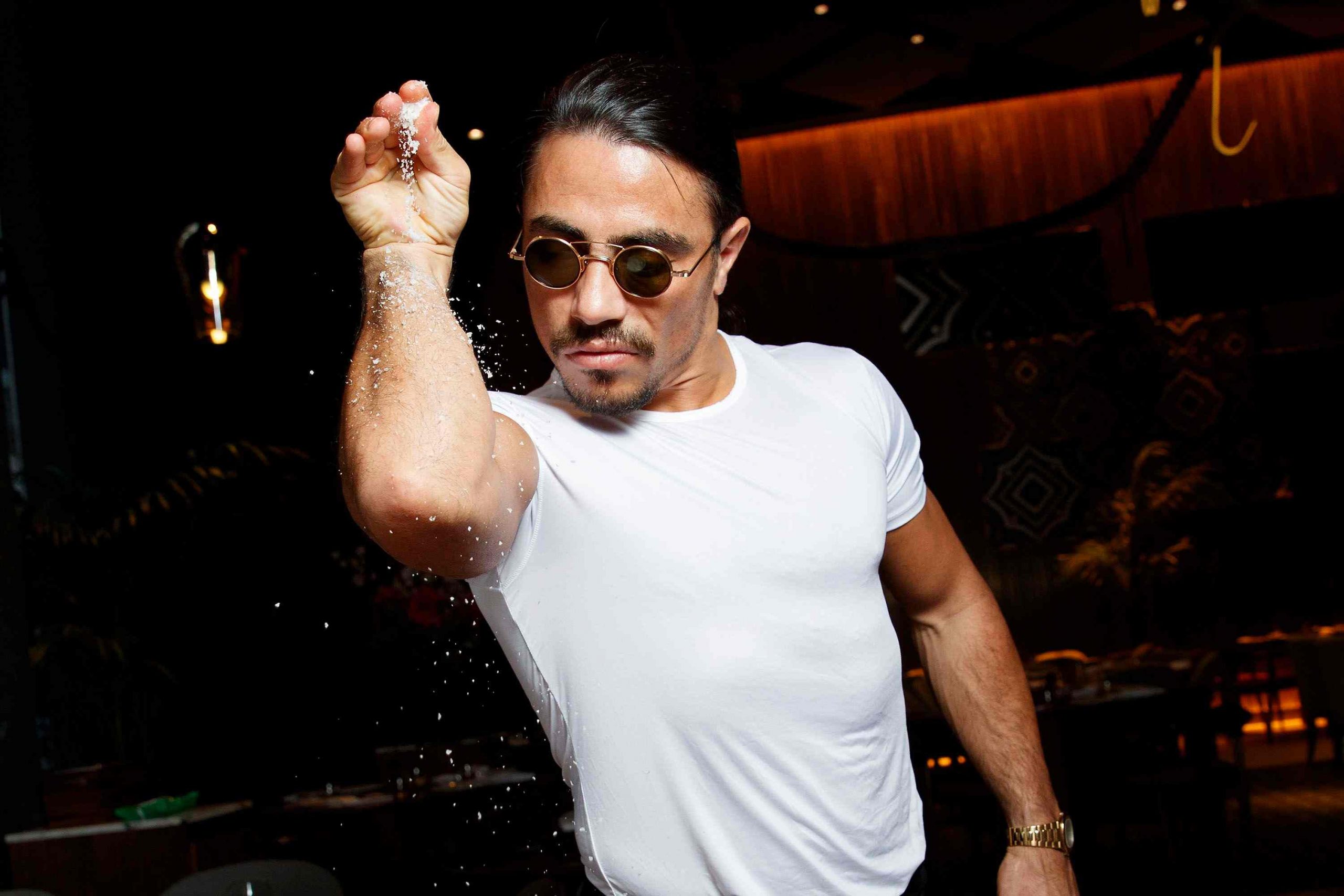 Turkish butcher, chef and restauranteur Nusret Gökçe, popularly known as 'Salt Bae', is facing a $5 million lawsuit for copyright infringement. A US artist says Gökçe used his artwork without permission.
The artwork in question is a illustration of him in his signature salt-sprinkling pose. Brooklyn artist Logan Hicks says he and fellow artist Joseph Iurato were hired by Gökçe to create a mural of him but then used that same artwork at his restaurants across the world and as his logo, according to the New York Post.
View this post on Instagram
The mural was painted at Gökçe's Miami steakhouse and later appeared at the chef's Dubai, Doha, Istanbul and New York restaurants, according to court papers.
Hicks found out that Gökçe and his companies had used the same image without permission in window displays, on menus, takeout bags, wet wipe packaging, digital signs and the label for Salt Bae's line of seasoning, according to the suit.
Hicks then reportedly sent a cease-and-desist letter demanding that they stop using the original artworks in April 2020 but Gökçe and the companies "doubled down on their already widespread infringement, expanding their willful use of the Infringing Materials to locations in Doha, D Maris Bay (Turkey), Boston, Dallas and several additional locations in Istanbul," the suit claims.