Skin is something which is visible to everyone around us and if it's in a good condition, it gives us a lot of confidence and courage to face the world. But if it's not, it takes away all the motivation and willingness to do anything in life. Skin acts as the largest barrier to prevent us from the infections which may enter through skin. So keeping it clean and moist is the key to hygiene healthiness. Nowadays, everyone has started to look after their skin more, because sooner or later it is going to help you look glowy and young. Keeping the skin hydrated is the key to all problems, as hydration helps us to defense against all the germs and bacteria in environment. So having an effective skincare routine daily is definitely going to save a lot of your problems be it acne, pigmentation, abnormal textured skin, sebum control, wrinkles etc. Most of women like doing makeup because they love it but a lot of them also do it to hide their skin problems because they don't feel themselves. So if your skin is perfect, you won't think twice before going out of the home.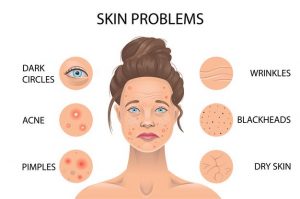 We know today, skincare products are quite expensive and not everyone can afford them, so here we are to help you out with our super-fast home remedies which are going to save your life
Olive oil acts as natural cleanser as well as moisturizer. If you want a natural makeup remover, then this oil is one of the safest options for you to go with. It removes all the makeup residues and dirt from your pores and give you a natural glow. All you need to do is to take some drops of olive oil on your palm and massage your face with it for good 10-15 minutes, so that it helps your blood to circulate, which will leave a soothing effect after washing off your face with normal water. Make sure you add this little magical baby in your daily routine for more benefits.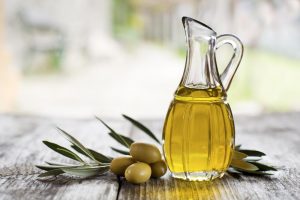 I am sure that you all must be unaware of the fact that how important role milks plays in our skincare routine. Milk is something which is always available in our homes but we never use it, because we could never imagine that in what way it can help our skin. It has natural anti-inflammatory properties and also contains lactic acid which also acts as an exfoliant. Get some cold raw milk to massage on your face daily because it literally has zero disadvantages. It is definitely going to be a life changer for you.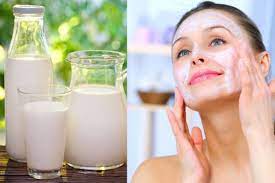 Talking about skincare and not mentioning this holy product would be really unfair. By now, you all know this product is nothing but magic for our skins. It has antioxidants and anti-inflammatory components which can help skin in many ways. It can lighten pigmentation and remove dark spots. You can use turmeric either with honey or milk, you cannot directly use turmeric on your skin alone, it might cause burning and itching.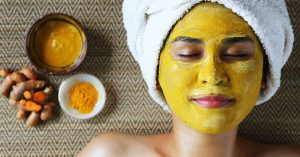 Honey is one of another magical product which is god gifted with zero negative impacts. It has antibacterial properities which can help people with oily and acne-prone skin. It keeps our skin hydrated and moist but not oily. You can either apply honey direct on your skin or you mix it with some other ingredients too for more glowing look. i.e turmeric, coffee, milk, yougurt etc.