CRYPTOCURRENCY
What is Cryptocurrency?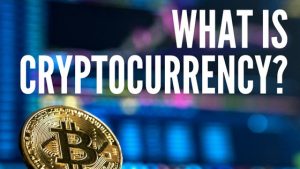 Cryptocurrency is an online form of money that people use to trade for their profit or to make big online transactions. But these currencies are not reliable at all because first of all if we compare it to any other currency like cash so any cash currency you use is issued by a specific government and they are mostly stable and now if we talk about crypto so it is not stable at all. If a coin value is 1000 US Doller at a time you cannot predict the next value of that particular coin as it can 500 US Doller and can lose half of its value in a matter of sec.
The most popular and valuable crypto coin is Bitcoin founded by a person back in 2009 with a pseudonymous name Satoshi Nakamoto.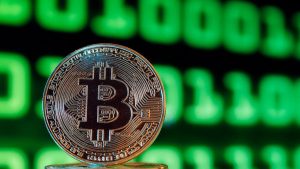 What is Cryptocurrency thing all about?
It is an online form of payment that can be used to exchange goods and services. Many companies have now offered their own currencies called tokens. You can trade these tokens specifically to have goods and services from that company.
Cryptocurrency work using a technology called a blockchain. Blockchain is a decentralized technology spread across many computers that manage and record transactions. The reason why it is distributed on so many computers is that right now we have a lot of hackers in the market so if any coin is placed in one computer it can easily be hacked so that is the reason it is distributed on many computers so hackers cannot reach it easily.
Right now, more than 10,000 cryptocurrencies are there in the market which values more than Billions. If we just talk about Bitcoin so the total market that Bitcoin has is about $735.3 Billion which was more than $1.2 trillion back in April.
Cryptocurrency is taking place of many banking systems, why is that?
Some people say that these are the currencies of future because it uses blockchain. Blockchain is a decentralized processing and recording system and it can be more secure than traditional systems.
Second thing is that you don't have to worry about moving this money as it is placed online so you can access it from anywhere.
How can we buy it?
Some cryptocurrencies can be bought by exchanging them with U.S dollars, while some other can be bought while exchanging them with Bitcoin. To keep your currency you need a wallet, an online app that can hold your currency. You can create your wallet on any exchange, and then you can transfer real money over there to buy cryptos such as Bitcoin or Ethereum.
Crypto is not a piece of cake at all. You need a really high knowledge that how you can invest in any coin. If we have to buy any coin from Pakistan so first you need USD in your account. You can have USD from many methods. The simplest method is P2P (person 2 person) trading which means first you will find a trusted person and then send him real money from any payment method available locally and then that person will release the amount of USD on the exchange app that you want. Then to gain profit you should know which coin is going to be up in the next few days or months so that you can buy that coin and gain profit from it.