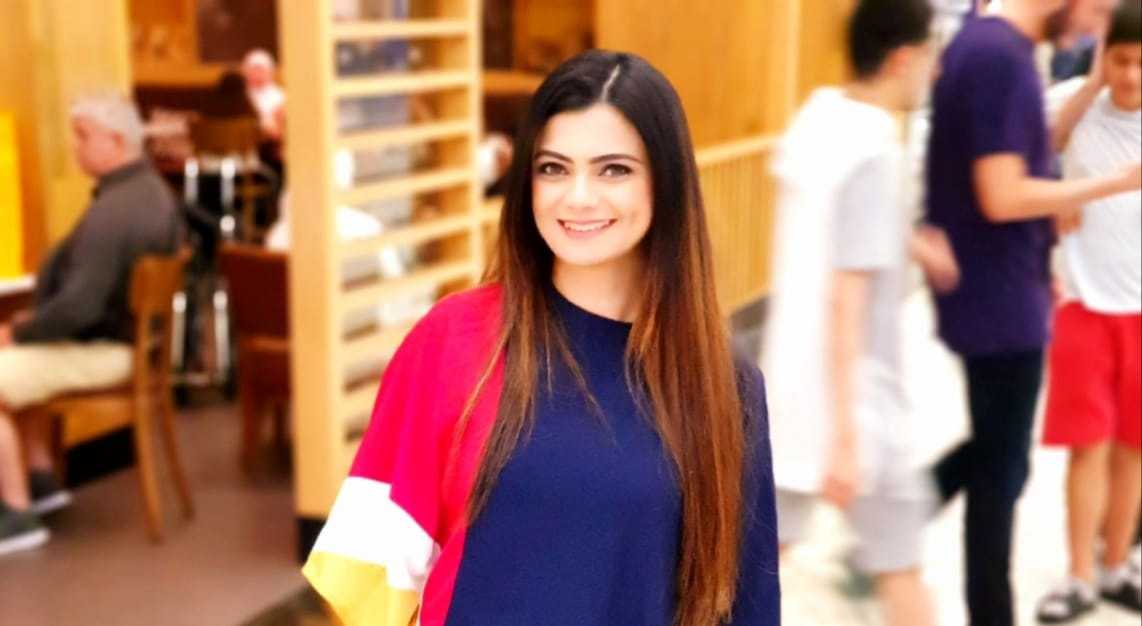 1. What is the inspiration behind this collection of yours?
Jewelry has always been an integral aspect of my creative expression. The usual norm is to match the jewelry to your outfit, for me the case was opposite, which clarified that my true calling was designing beautiful pieces to enhance the look of anyone who adorns it. My jewelry is always decided prior to the outfit, which is then coordinated with it. I started in 2013 when my father-in-law travelled to India and I contacted few craftsmen to specially design jewelry for me. This was the beginning of my journey as a jewelry designer. My clientele began with my close circle of friends and family, for whom I designed jewelry, which was much appreciated. Later, I expanded my horizons by contacting various craftsmen in Singapore and Turkey. My collection is a blend of latest modern trends and classic ethnicity. This combination has always been my favorite as it demonstrates eternal beauty and is an all-time style statement.
2. Why you chose Nadia, Hina, Namra and Ghana as the faces for this collection of yours?
I chose them as they have the grace and charm to carry off the collection and are extremely relatable and liked by the masses. which meant my collection would reach out to maximum number of people via social and print media.
3. What is the USP of your brand? Why our readers opt for your brand instead of someone else?
As mentioned earlier my collection is not confined to one typical style. It is a perfect mix of in trend and the eternal classic design. Consequently, it will appeal to the masses, and cater to various tastes. We deliver an impactful value proposition to our customers.
We design our 925-silverjewelry as per customer's unique preferences, keeping the budget and materials in mind which often vary according to the demand. We engage local artisans to manufacture jewelry (based on specifications) that is suited to local tastes in the market. The designs in demand are intricately infused in each jewelry piece, with perfection. The trust we have built overa period of time confirms the authenticity of our brand. Our market is not confined, but fulfils fashion needs of every sect of the society, by catering to each individual's demand, whilst guaranteeing complete satisfaction.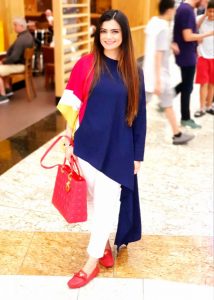 Explain your artistry, ideas and inspirations behind your jewelry pieces?
My inspiration, designs and intricacy of the pieces I create and solely dependent on amplifying the confidence of a woman along with beauty. Each piece boasts of unique color palettes and materials, making it an instant hit.5. How long have you been working as a jewelry designer and how's this journey been so far?
I have been working as a jewelry designer since 2013. The journey has been nothing but truly magical with a lot of hard work. The feedback I always receive keeps me motivated and I continue creating unique jewelry pieces for my customers.
6. What is next for Zaira Zevar ?
Zaira Zevar is continuously striving towards giving nothing but the best, stay tuned to find out.
7. What are some of the latest trends in jewelry in the Sub-Continent?
Currently very intricate and delicate designs with detailing and a modern twist are in. Ranging from studs to long dangling earrings. Glitter with a combination of colors is also a definite trend of the season, keeping glamor and sophistication both in mind, each piece is carefully designed.
A good example is my latest collection, called Fiona, which is a recreation of real life creatures like, butterflies. Lions and bugs. Not just the very catchy name but the collection itself is unique and designed with beautiful detailing and close to reality designs, making it an instant hit and a definite trendsetter. Oversized pearl earrings are an all-time favorite; they are classy as well as totally stylish. Definitely baroque pearls are another material we use in our jewelry designing. We have designed some unique chokers with it. Combining semi-precious stones, which come in a variety of colors, make it an appealing and vibrant collection. Crystal statement earrings and long shoulder length earrings are another constant addition with various designs in my collection. Thick chain links with an uneven metal texture, Butterfly designs, oversized earrings, with Swarovski added to it, makes it extremely shiny and a perfect fit for every event, to stay in line with the ever altering fashion trends, where shimmer and oomph is a constant.
What our readers can expect from your upcoming collections?
My upcoming collection is for one and all.Be it someone who prefers simplicity to someone who loves to elaborate and over the top designs. From stones, to colors, to the materials being used, the new collection boasts of an immaculate variety, which is definitely something to look forward to for the readers. Pieces from our heirloom collection are fit for festivities, as well as the modern contemporary pieces that go with both eastern and western attires. To celebrate the fervor of Eid we will be presenting our gold chunky ethnic / South Indian designs with hand carved semi-precious stones along with new designs in our Fiona collection inspired by real life animals. Pearl studs and earrings with semi-precious stones to match with the latest lawn trends this summer season. Baroque pearl and light crystal chains to complete your look, no matter what look you choose to flaunt, eastern or western. Oversized cuffs with baroque pearls will for sure make you feel like a star. These statement pieces are one of a kind, designed, keeping the latest trends in mind, mixed with tradition.