Last night, a picture of the statue of Allama Iqbal built in Gulshan Park, Lahore went viral on social media.  The statue has been placed by the government of Punjab and people went crazy over it because it has zero resemblance to our National Poet Allama Iqbal.
Some people thought that this was done by a 2 year old. some said that this is like disrespecting the great leader. Others demanded instant removal of the statue.
Here are some of the reactions of people on Twitter: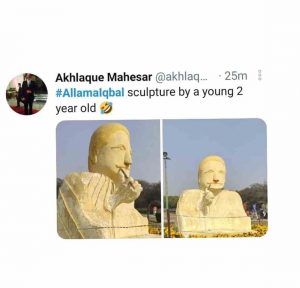 Well, in my opinion, I am sure a 2 year old can be good at creativity and art better this! I mean, what is this??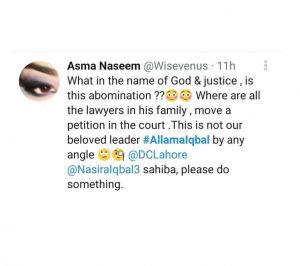 Some people thought that such a sculpture demands justice and there should be a petition filed against it, lawyers should be involved and tags the DC lahore to take some action on it.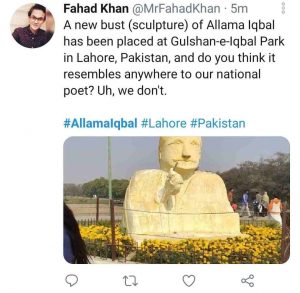 Well, it doesn't resemble the poet at all, so hoping that it is removed as soon as possible!