Extreme emotional or physical distress can often impact our mental health and manifest itself in the form of rapid heartbeats, panicky feelings, shortness of breathe, disturbed sleep and a cycle of dreadful or unpleasant thoughts. For many of us, the lack of awareness regarding anxiety often makes it seem like a taboo or disease that is incurable and leads to the stigmatization of this mental health disorder.
Anxiety is merely the body's way of responding when it senses danger or fear. It is like a protective layer that occurs when someone may feel they are in an unfavorable situation or undergoing any form of internal stress.
The severity of symptoms and how a person usually copes with them often leads to the development of anxiety which may sometimes be temporary, triggered due to a certain situation or just an accumulation of nerves.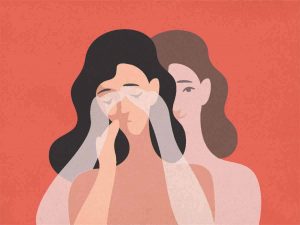 Whenever someone experiences anxiety, we often don't know how to respond in a way that is comforting or helpful. During times like these, it is essential to remember to ground yourself and if you're going through a moment of anxiety, there are many ways which will remind you that everything is alright!
One key factor is understanding the power of your subconscious mind. Our brains are powerful tools that radiate energy in the form of the thoughts we feed them. It's vital to only consume information that is beneficial for you in the long term and remind yourself that you have the power to filter your thoughts.
Accepting that anxiety is not your fault is a major trait. You cannot blame or feel demotivated because of these experiences. They will never define you and that is your power.
Taking responsibility to care for yourself is so important. We cannot expect others to be available for us most of the time. We must learn how to cater to our emotional needs and remember it's only we who can save ourselves from our own thoughts. Support from family and loved ones really helps and should be prioritized, however, you're a warrior and you can fight this!
Our self esteem really suffers when we undergo such instances, It should be noted, the way we view ourselves and the world may also lead to aggravated feelings of distress. No one should make you feel that you are not enough or deserve any less. The way we view ourselves really matters a lot!
Always check facts and remind yourself that no form of anxiety will change what's about to come. It is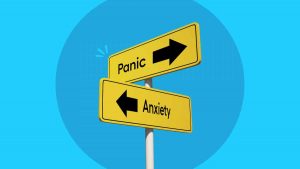 usually the future we worry of or dwell on past moments that often trigger our nervous system. At times like this, remember to re organize your thoughts and remind yourself to breath. If the anxiety attack turns into a panic attack, apply the 3-3-3 rule. This means finding three things according to your sense such as sound, smell and sight.
Play a soothing song or speak to someone familiar to maintain a sense of calm and support. Find a fragrance or scent that you know you love and inhale it to sooth yourself. Try stepping out for fresh air or just looking out of a window to clear your head and BREATHE.
It is essential to know you must accept that you cannot control everything, and things tend to get easier from there.
Identifying what triggers your anxiety holds immense value to avoid any situations in the future and create space for yourself to experience things without setting off your body's alarm system. Draw boundaries with people who constantly drain you.
Engage in conversations and volunteer to get involved in activities that may help you relax. A trustworthy friend, close partner or family is the best way to speak your mind and obtain support and discuss how you feel and what can be done to improve the overall situation. Friends may help in lightening up the overall mood and try to welcome humor into your life as it's a natural stress buster.
These things are quite common but sometimes we all need someone to remind us that we too are humans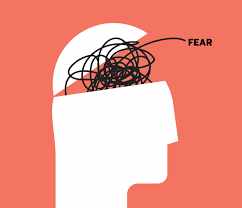 who deserve love and care. Incorporating exercise, focusing on well balanced meals and prioritizing sleep also play a key role in ensuring that we maintain a balanced lifestyle.
Lastly, don't forget, anxiety has no control over you. It is up to you to invest your time in things that help improve your mental health rather than creating room for people, situations, or events to keep interfering your day to day life.
Focus on yourself and don't let worthless people make you feel any different!